About Us
Monday, 16 Sep 2013 16:35
IPEM International School is a Co-Ed English Medium School from Pre-Nursery to Class 12th (ICSE & ISC Board) affiliated to the Council for Indian School Certificate Examinations (CISCE), New Delhi. It is a venture of the IPEM society which is a non–profit organization established in 1979, registered under the Societies Act. IPEM is a pioneer in the field of educational measurement & aptitude testing and has been an official provider of national scholastic assessment programs for many national school boards

The IPEM International School aims to provide a nurturing, learning environment to enable students to become responsible citizens, life-long learners, and good communicators through a challenging curriculum. The well researched, project based international learning methodology of the school is designed to prepare students to excel in the world's finest schools and universities.

The IPEM International School aims to provide a learning environment where students are challenged to reach their individual potential by the acquisition of knowledge and the development of personal, cultural and democratic values essential for future success.

IPEM believes that classroom learning is not sufficient to make a child excel in life; therefore it aims to provide students with learning beyond academics, by developing talents through an emphasis on extra curricular activities and life skills. The Teachers are the heart of the academic program and IPEM International School is committed to have motivated and trained teachers. The school also aims to emphasize the importance of collaboration between parents and the school so that all parents are actively involved in their children's education.

IPEM International School is located in the heart of the city, in the posh Civil Lines area in a modern spacious campus which is easily accessible from any part of the city. It has spacious well ventilated classrooms which are of International standards. There are also special activity rooms for enrichment activities ­ both educational and recreational like a media room, music room, dance and performing arts room, art and craft room etc. The school is also equipped with one of the largest and most well stocked library's in the city, a state of the art computer lab with broadband internet access on all computers and wifi enabled campus, and well equipped special labs for Physics, Chemistry and Biology.?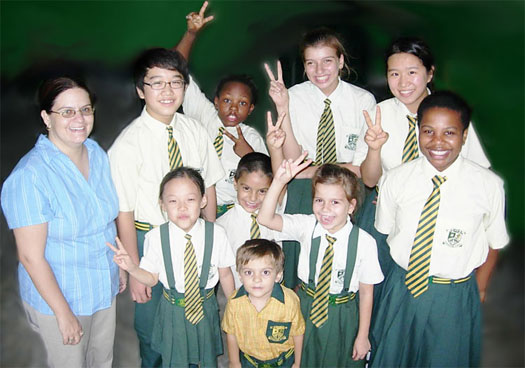 Last Updated On Monday, 22 Jun 2020 16:50